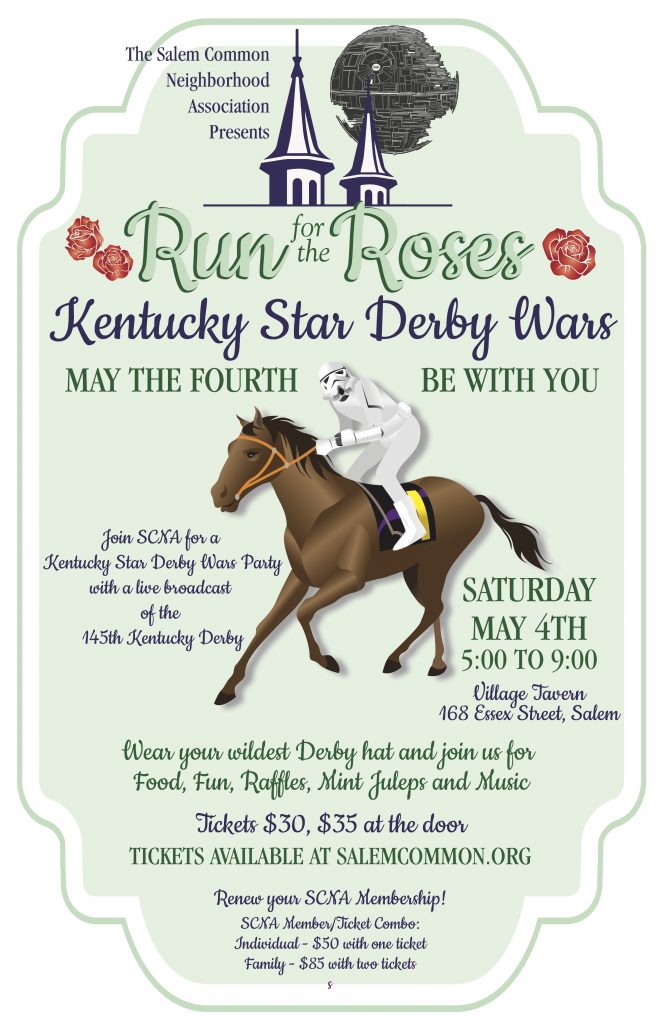 May the Four(ce)th be with you! This year's Kentucky Derby coincides with International Star Wars Day. What better way to to celebrate than with your friends and neighbors.
Come dressed to the Nines in your best Derby Hat or Star Wars garb. Awards for best in each! There will also be a mini tournament of the Star Wars pod racing game!
Of course, no Derby Party will be complete without a showing of the most exciting 2 minutes in Equestrian sports. We'll be airing the Derby starting around 6PM. Full derby schedule here: https://www.kentuckyderby.com/derby-day-schedule
Tickets are $30 and on sale here!

Current SCNA members will recieve one free drink ticket to the event Redeemable for a Mint Julep or your choice of Beer or Wine.
Not an SCNA member? Take advantage of these bundles to get your membership, tickets, and your free drink!
$50 – Single SCNA Membership, 1 Ticket to the Event, and 1 Free drink ticket
$85 – Family SCNA Membership, 2 Tickets to Event, and 2 Drink tickets
Limited tickets available, get yours now!